Exclusive discount just for you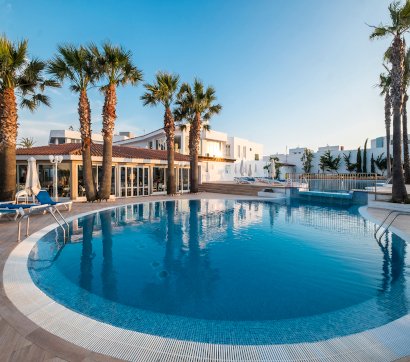 Isn't summer just wonderful? Time for a holiday, to pack a suitcase, fill it with light summer clothes, swimwear and all the other stuff "just in case". The desire to spend some quality time with the family or friends combined with the excitement of arriving at your destination filled with surprises for you and your loved ones.
To celebrate our return, we've prepared a very special discount for the entire 2022 season that you can use right now and start planning your holiday. This special price is only applicable to our newly opened hotels: Marinda Garden Aparthotel, Green Garden Aparthotel, HYB Eurocalas and Garden Holiday Village.
Add the promotional code: APERTURA, choose the dates of your stay and choose between the Marinda Garden Aparthotel, our hotel in Menorca with free entry to the Aquarock water park (only when you book through our website); the Green Garden Aparthotel in Cala Ratjada with its wonderfully refreshing splash zone; the HYB Eurocalas in Calas de Mallorca with its own amazing children's water park or the Garden Holiday Village, our adults only hotel in Playa de Muro, perfect for a longer stay.
« Garden Hotels, a sustainable holiday experience
The Playa Garden Selection receives the Roca Sustainability Prize. »