Things to do on a rainy day in Mallorca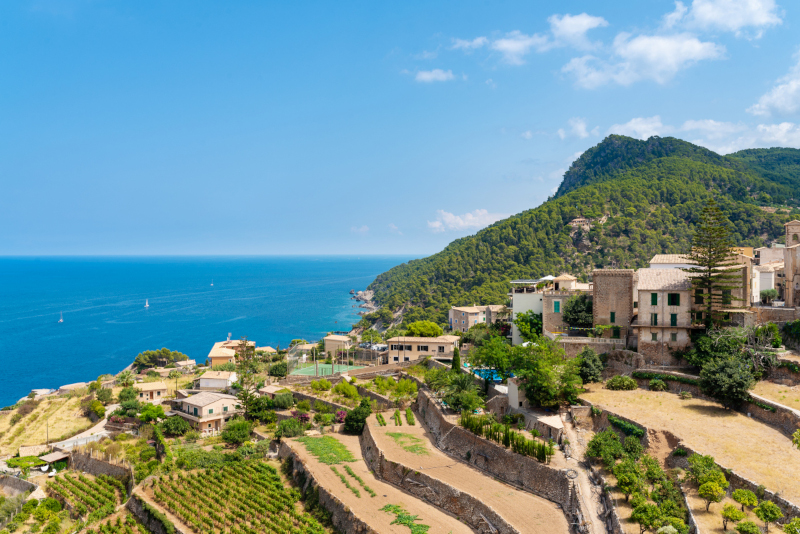 Mallorca has become a dream destination with options to suit all tastes and, most importantly, to be enjoyed all year round. Travel to this Balearic island always conjures up images of holidays, summertime, beaches and fabulous weather, but you mustn't forget that Mallorca has many more treats in store. Come rain or shine, the largest of the Balearic Islands is always a great choice; thanks to its countless leisure alternatives, Mallorca offers the perfect getaway for families, couples, friends and solo travellers at any time of year. Which is why here at Garden Hotels, we have come up with 5 things to do on a rainy day in Mallorca, because even on the greyest days you can enjoy experiences that will leave you with lasting holiday memories. So take note!
Have you heard of Palma Aquarium? Situated in El Arenal, Palma Aquarium is an absolute must-see during your holiday on Mallorca. And for those of you with children, it's the chance to discover the most enthralling and best-kept secrets of the Mediterranean Sea. Dive into an underwater world accompanied by expert guides, discover the most intriguing creatures and learn how we can contribute to protecting our oceans. Booking tickets for the Palma Aquarium is easy! Simply ask at the hotel Reception! It's a really great day out if you're looking for something to do on a rainy day on Mallorca.
Mallorca boasts several underground treasures, especially inside its amazing caves. Something else to do on a rainy day on Mallorca is to visit the spectacular freshwater lakes, fascinating stalactites and stalagmites formed millions of years ago and the vast galleries…
Whether you're a real geology enthusiast or simply curious to see these astonishing formations, here is a list of the caves not to be missed during your stay on Mallorca:
Hams Caves, Portocristo. Famous around the world, these are the most popular caves on the island, lying just 10 kilometres from the  Cala Millor Garden Hotel and 20 kilometres from the  Green Garden Aparthotel and the Hyb Eurocalas, in Portocristo.
Campanet Caves. Discovered by chance in 1945 and located just 15 minutes from  Port d'Alcúdia, the site boasts more than 3,000 square metres of galleries and spectacular rock formations.
Génova Caves. Situated in this charming residential quarter of Palma, the Génova Caves are the smallest on Mallorca and were discovered in 1906.
Artà Caves. Located just 10 minutes from the  Green Garden Aparthotel, one of the highlights of these caves is a spectacular 22-metre high structure, one of Europe's largest stalagmites.
Mallorca boasts a wealth of cultural heritage, and is part of a region with its own unique identity, reflected in the large number of fascinating art galleries and museums dotted throughout the island. In addition to the famous Es Baluard or Miró Foundation modern and contemporary art museums, if you're looking for somewhere to go on a rainy day on Mallorca, we recommend the Mallorca Museum in Palma, Bellver Castle or the magnificent 18th century Casal Solleric Palace, standing right on the Passeig del Born, Palma's most elegant promenade, and which houses some truly surprising collections.  And if you're looking for more ideas, then you can also visit the popular modernist  Can Prunera Museum in Sóller, the Sant Antoni Museum in Sa Pobla, to name but a few.
In addition to the vast number of cultural activities, a shopping trip to any of the island's malls is a great way of spending a rainy day on Mallorca.  So if the day dawns a little overcast and you fancy some retail therapy, you can choose from the following shopping centres:  Porto Pi Centro, Mallorca Fashion Outlet, Fan Mallorca Shopping, etc.
And after dark, the magic begins in Son Amar! The most entertaining, varied and international shows on Mallorca are all here.
As you can see, there is much more to Mallorca than fabulous  weather and beaches bathed by crystalline waters in the summer months. We've mentioned just 5 things to do on a rainy day on Mallorca and make the most of a spell of bad weather during your holiday, but there are lots more to discover… So don't leave it a minute longer. Book your stay with Garden Hotels and start planning your days in this authentic paradise.
Categories: Cultural Events, Families, location, Nature and beaches, Destination Plans
« (Español) El Alcudia Garden Aparthotel participa de nuevo en el programa Gaudeix L'Illa Senior II
Garden Hotels, a sustainable holiday experience »