You are a click away from your much needed holiday!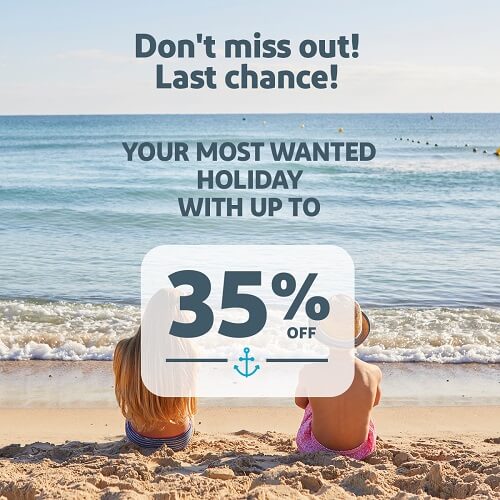 Your body is telling you to take a break. And we have arrived at just the right time for you to prepare your next Garden escapade and enjoy the holiday you've been waiting for.
Take advantage of this latest opportunity to go on holiday with a discount of up to 35%.
Categories: Offers
« Blue Monday: 💙Blue is the colour of freedom, are you coming to enjoy it with us?
(Español) Aprovecha nuestro descuento para asistentes al Campionat de Balears 2021 morfo-funcional de cavalls P.R.E. »