The Playa Garden Selection receives the Roca Sustainability Prize.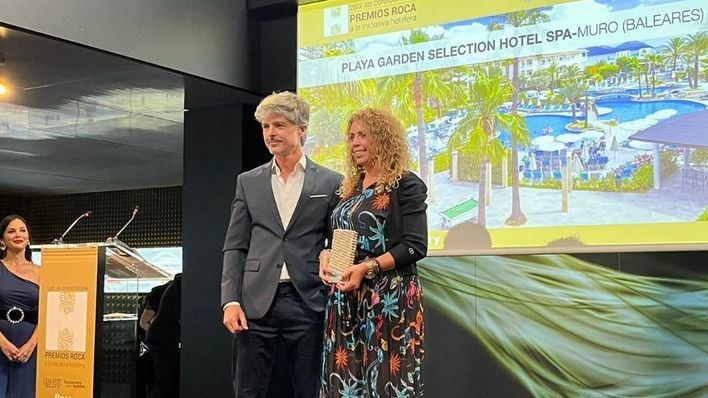 We are delighted to be able to share some fabulous news with you, and we couldn't be happier. The Roca Prize for Initiative in the Hotel Industry has rewarded the sustainable values held by the Playa Garden Selection Hotel & Spa, recognising the sustainability of the building, the facilities, and the services provided.
We know that for every member of the team that forms part of the family at Garden Hotels, it is an honour to receive this prize for the circular economy project that we started over 7 years ago.
Do you know about our sustainability projects? Garden Not Common brings together the uncommon activities of a hotel chain that is different from the rest, with the emphasis on caring for our land and our communities. The projects it covers are a fundamental part of the values that create the identity of Garden Hotels:
Compost
No Plastic
Organic lamb
Local produce (km0)
At Garden Hotels we are caring for the environment 365 days a year, and our commitment to protecting our land has allowed us to become the first hotel chain to receive the Circular Economy Strategy certification from AENOR.
We are very grateful to all our staff. Thanks to your involvement, effort and dedication, we have been awarded this great recognition.
Categories: Uncategorized
« Exclusive discount just for you
A holiday with your pet? At Garden Hotels, yes, you can! »