⭐ Children stay for free! 👧👦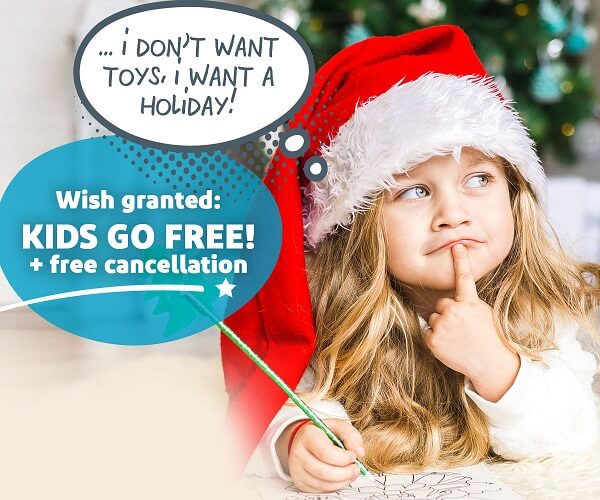 Dear Three Kings:
I have been very good this year. I have stayed at home most of the time, doing my homework and playing, although I have tested my parents' patience by running from one corner of the house to the other. It's been a special and different year, that's why I don't want toys, I'm a bit tired of them, what I want is a free holiday with my family, to go swimming, do outdoor activities and make sand castles on the beach.
Wish granted! We start the year 2021 with a lot of desire. That's why if you book one of our family hotels in Garden Hotels the children stay for free. Hurry up, this gift has an expiration date: until January 13th.
Categories: Offers
« 🎅Father Christmas has to stay at home this year! But he's sending you a present 🎁 🎄
Blue Monday: 💙Blue is the colour of freedom, are you coming to enjoy it with us? »