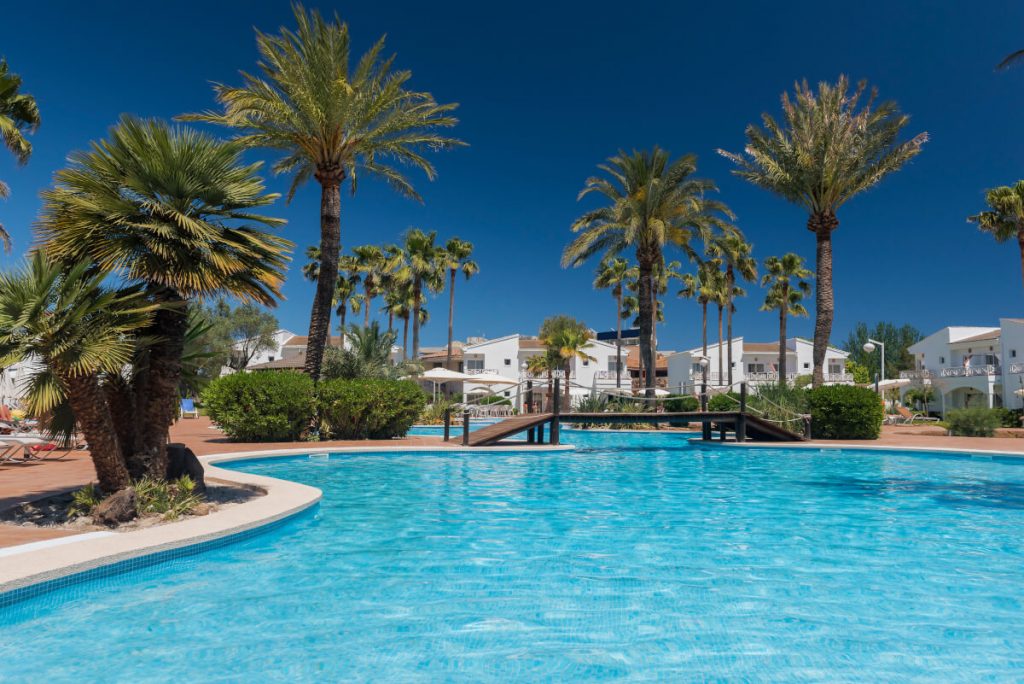 Alongside Playa de Muro, a heavenly beach with turquoise waters and six kilometres of soft, white sand in northeast Mallorca, you'll find the gorgeous Garden Holiday Village, a peaceful refuge with an almost endless range of options and exclusive 4-star services available so you can really enjoy your summer break without missing out on a single thing.
If you've counted how many weekends are left before summer begins, don't worry, there are not so many, less than twenty. We've been counting too; time flies and we're here to help you plan your summer holiday. A holiday is a time to treasure, and you deserve a treat, after a busy year and everything that comes with the daily routine.
Here at Garden Hotels, we want to welcome you to the Garden Holiday Village and provide you with everything you need for a relaxing holiday with plenty of fun and leisure options available to suit your mood. This is one of our adults-only hotels, guaranteeing an unforgettable stay with exclusive services that will exceed your expectations.
Our entertainment programme, Feel Exclusive, will help you forget about the everyday routines you've left behind and bring about a feeling of peace and satisfaction. A holiday or short break for adults only is full of fun with excursions, sports, a variety of workshops, themed nights, live music, evening shows, and much more designed especially for you by our entertainment team.
We have several suggestions for you to enjoy the surrounding area; Playa de Muro is one of the longest beaches on the island and is exceptionally clean and well looked-after; close by is Alcudia beach and the s'Albufera nature reserve, a beautiful example of natural wetland where you can spend some time cycling or walking. There is also a museum nearby, Sa Bassa Blanca, a beautifully designed space that houses a private collection.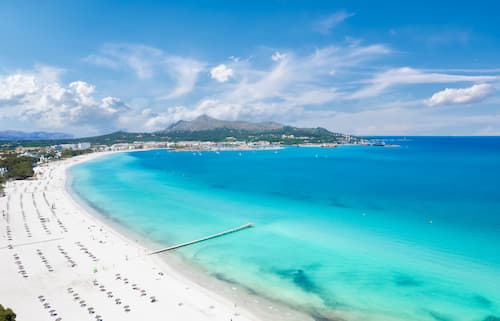 Our adults-only rooms are the perfect place to enjoy a relaxing siesta, or rest and recharge your batteries. Absolute rest and maximum comfort are behind the room design; bright, airy spaces that make the most of the characteristic, special light in Mallorca, with fabulous views over the pool or terrace where you can admire the stunning sunset.
This is the ideal place to dedicate some time to self-care. Our exclusive services and adults-only spa provide everything from a relaxing massage to rejuvenating facial treatments and, of course, there's the thermal water circuit, or you can relax on one of our generous Balinese daybeds, turning a day by the pool into a truly luxurious treat.
Tranquillity is the essence of the Garden Holiday Village, recommended for adults only, and categorised as an oasis of peace by our guests. The perfect choice for a stress-free holiday, quiet and relaxing. Close to Playa de Muro, the location is ideal for those looking to escape the noise and stress of daily life, reconnect with themselves, and find true well-being.