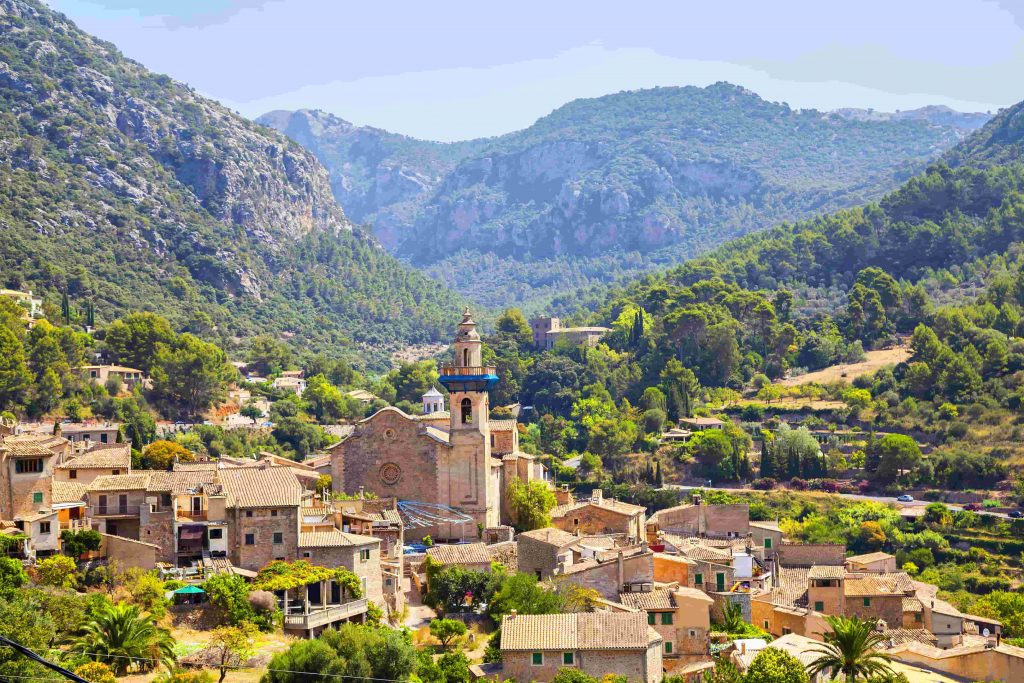 A Winter in Mallorca was capable of inspiring great artists like George Sand or Frédéric Chopin, who fell in love with the island, and soon you will too if you haven't already done so the moment you set foot on Mallorcan soil.
The Mediterranean climate favours winter days that are almost certainly less chilly than you are used to, making the thought of getting out and about to explore much more tempting. Thinking about what to see in Mallorca in the winter might seem like hard work; in your head, you're imagining summertime, beaches, and an aperitif under the shade of a pine tree … but there's much more to the island than you may think. Mallorca is nature, sport, beaches, culture, tradition, gastronomy, shopping, theatres, charming villages, hidden treasures to discover with your companions, and fabulous leisure activities for the whole family.
Follow the Mallorcan coastline.
All along the coastline you'll find coves and beaches that are amongst the prettiest in the Mediterranean and featured on many postcard photos: Cala Deià, Cala Mesquida, Cala Rajada or Cala Figuera are just some that are worth a visit in winter. You can admire a spectacular view of Cape Formentor from the viewpoint of Es Colomer.
Mallorca also has some stunning caves, which are examples of great natural beauty including the caves at Artà, or the ever-popular caves of Drach which contain one of the largest underground lakes ever discovered, Martel Lake. The caves at Artà are particularly famous for a 17-metre stalagmite known as the Queen of Columns. There are more caves to visit at Campanet, Hams, Gènova, and Coves Blanques.
Tramuntana mountain range, UNESCO World Heritage Site
Put your hiking boots on, grab your binoculars, and get ready to view the incomparable beauty of the Tramuntana mountain range. Designated a UNESCO World Heritage Site, it boasts spectacular pine and holm oak forests and garrigue scrubland where you may find flora and fauna that isn't found anywhere else in the world. If you're really lucky, you might see some snow on the slopes of the mountain at Puig Major, the highest point in the Baleares, at 1.445 metres above sea level. It doesn't happen very often, but you never know.
Time for a delicious hot chocolate
The village of Valldemossa is definitely worth a visit. Fairy-tale buildings, decorated with green flowerpots, create a magical atmosphere that will enchant you. You must stop at a café and have a cup of hot chocolate with one of the typical "coca de patata" buns and do a bit of people-watching as you admire the pretty, cobbled streets and the interesting shops and boutiques. The Chopin and George Sand Museum, the Cartuja de Valldemossa, or the Rey Juan Carlos I Gardens are also great ways to spend some time before you leave this magical place.
Mallorcan cuisine doesn't end there; there are innumerable tasty things for you to try: coca de trampó, arròs brut, sopas mallorquinas, tumbet, frito mallorquín, lechona asada, ensaïmada, cardenal de Lloseta, crespells, buñuelos… all delicious and well worth trying.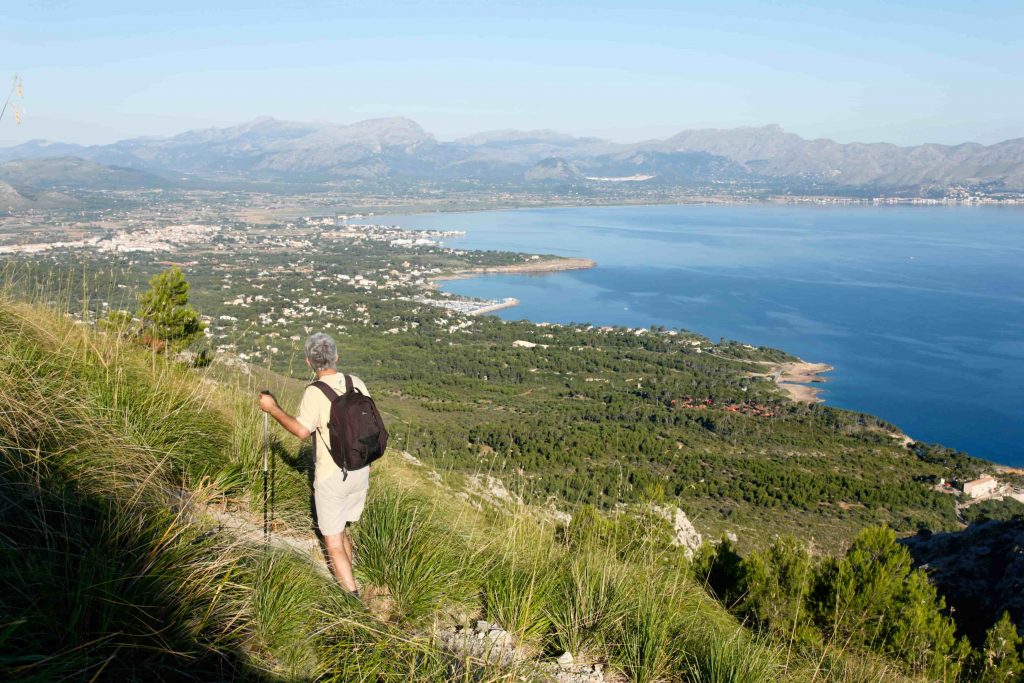 Alcudia Garden Aparthotel: just metres from Alcudia beach
Extending along over 3.5 kilometres, Alcudia beach is a must-see on your visit to the island. Once there, you could have a walk through S'Albufera, a wetland nature reserve with pathways covering several kilometres, and hides from which you can observe the bird life in their habitat and maybe capture that stunning photo.
Close by, just 80 metres from the beach and surrounded by 5.000 m2 of gardens, you'll find the Alcudia Garden Aparthotel, open in winter. Ideal for families, couples, and sports fans, this establishment is designed to provide you with a restful stay. The many facilities include an indoor pool, two outdoor pools with a solarium terrace, live music, themed evenings, a sauna, jacuzzi, fitness room, aerobic classes, children's entertainment, Woogi House, a cycling station, All Inclusive…. Relax and unwind in beautiful Alcudia.
A memorable experience
Would you like to find out about more Winter activities on the island? Don't let someone else tell you about them; check out "Better in Winter" and see for yourself why Mallorca is an all-year-round destination.